Unifor Local 2458 Office Clerical & Technician and Custodial Maintenance Units at the Education Central Bargaining table in Toronto.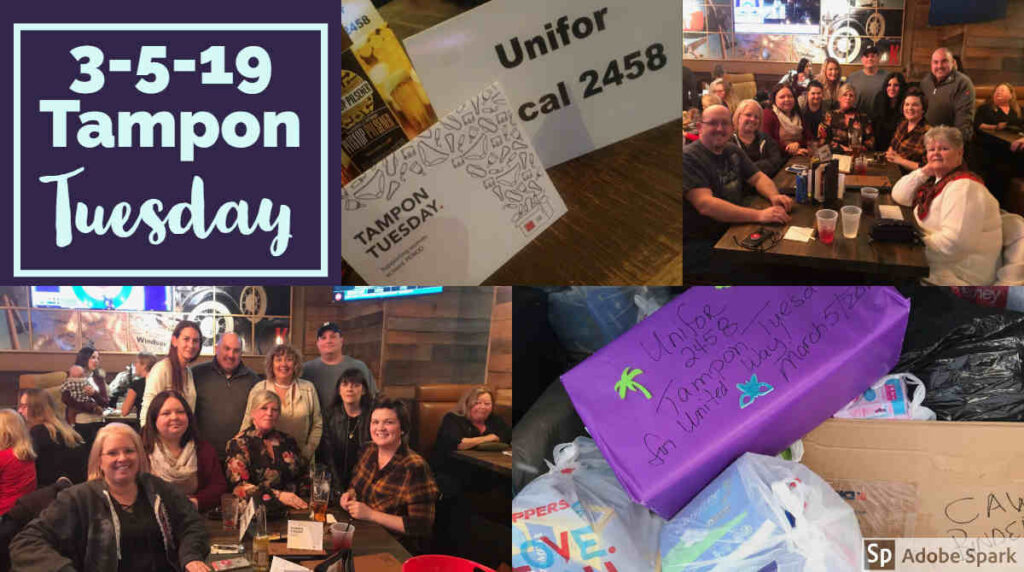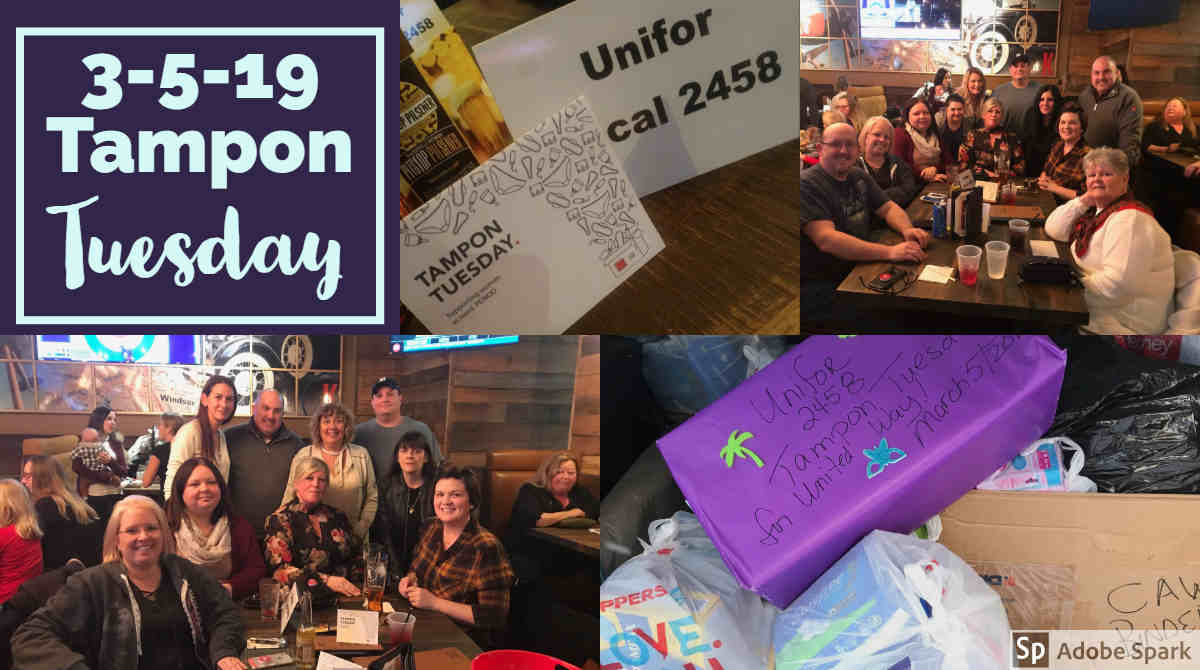 Periods are a fact of life. Women living in poverty face the added challenge of acquiring menstrual hygiene products. For women who are experiencing homelessness, it is an even bigger challenge. Working together, United Way and Labour hope to make a difference in our community by donating menstrual hygiene products to support women in need in Windsor and Essex County.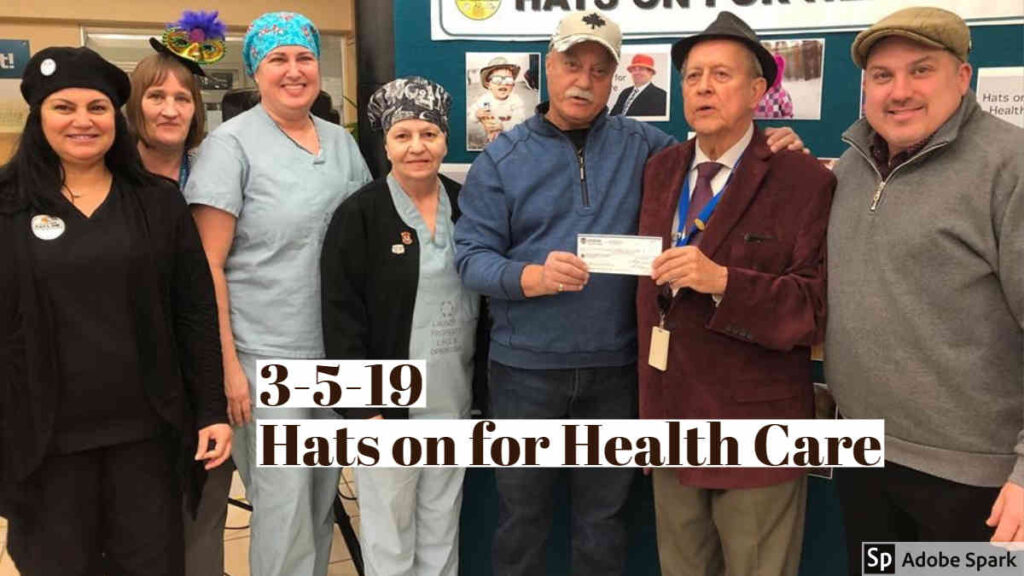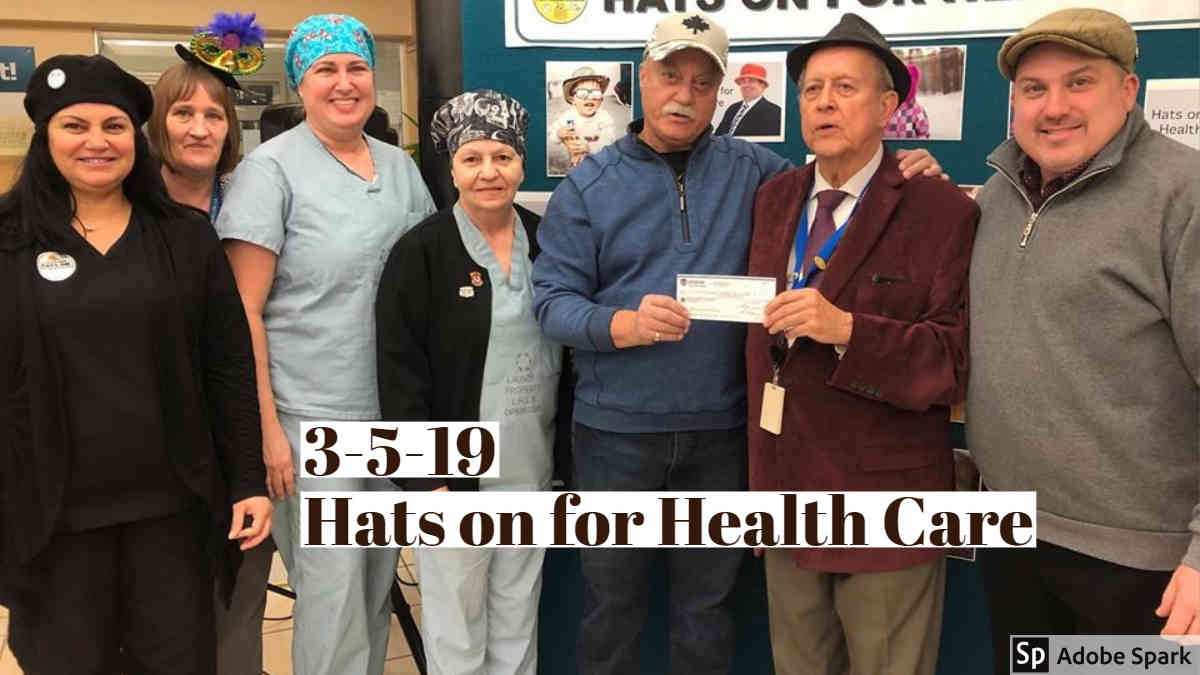 Proud to be supporting the Windsor Regional Hospital Foundation's Hats on again for their Healthcare fundraiser. Along with our members, President, Tullio DiPonti (middle), and 1st Vice President, Mike Kisch (far right) presenting a $1000 cheque to Ron Foster, WRH Vice President, Public Affairs, Communications, and Philanthropy.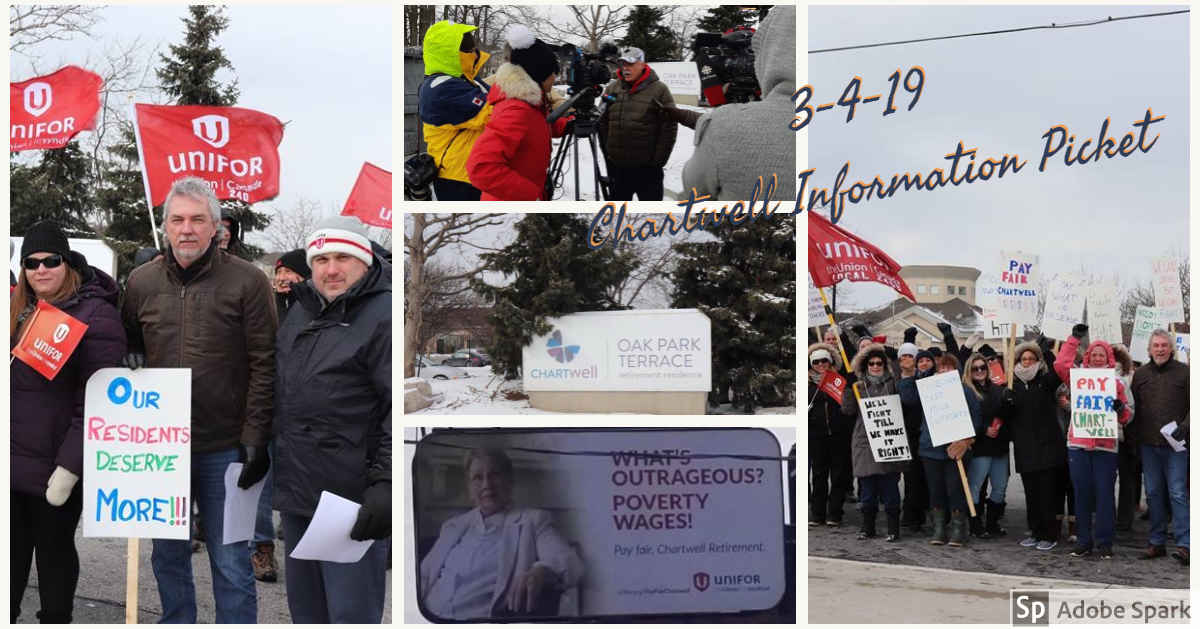 A very successful rally at Chartwell Oak Park Terrace where our members, supporters, and friends of Unifor Local 2458 came out in force to stand up against their employer, Chartwell Retirement, who somehow thinks that a wage freeze until 2020 is acceptable. Meanwhile, Chartwell's part-time chair of their Board, former Ontario premier Mike Harris, rakes in a whopping $237,000 annually!!! What's outrageous, you ask? Poverty Wages! And we're just getting started!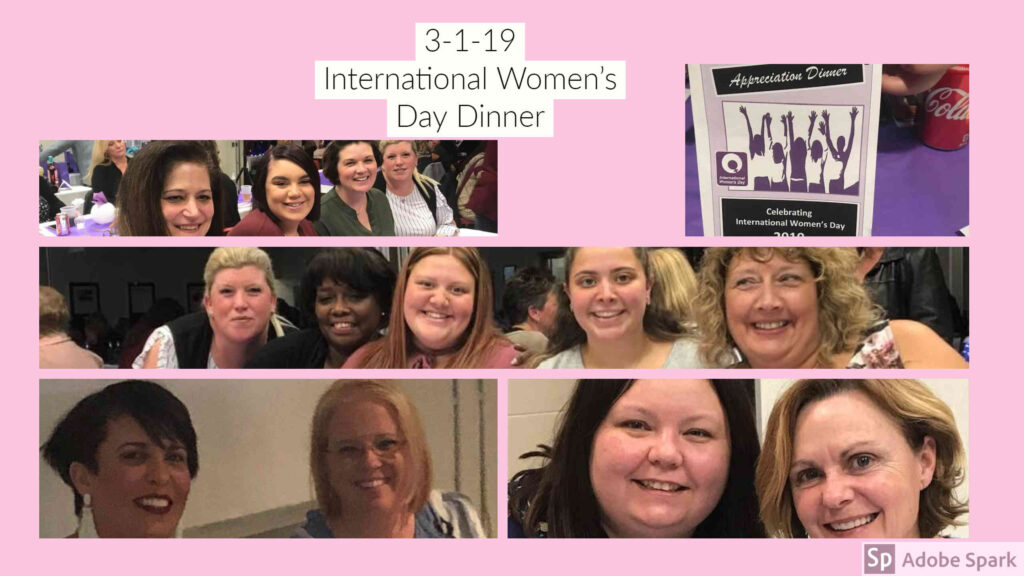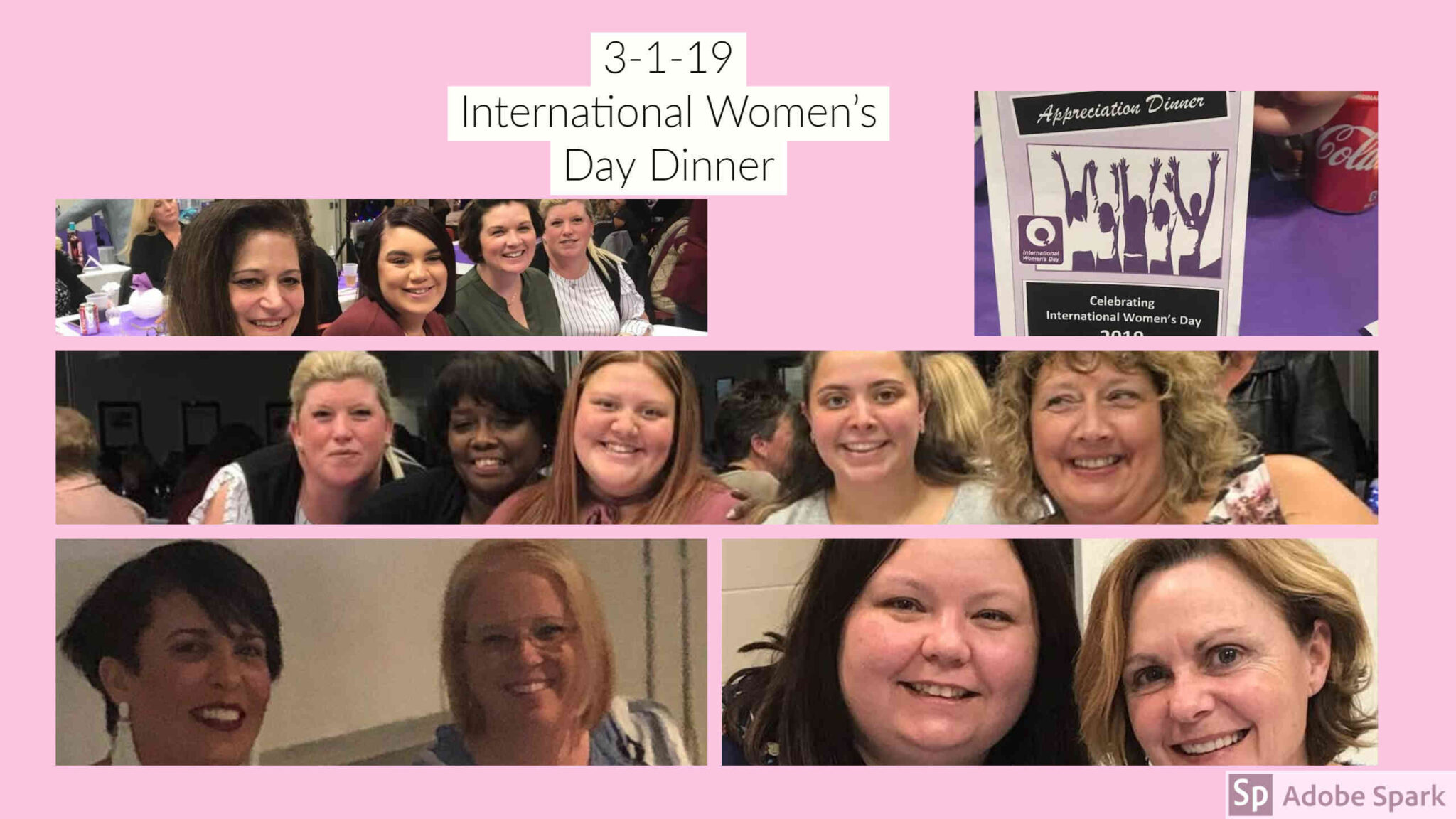 The Unifor Southwestern Ontario Women's Network International Women's Day Dinner celebrates women's tenacity and moxie, as they continue to pave the way for awareness and equality.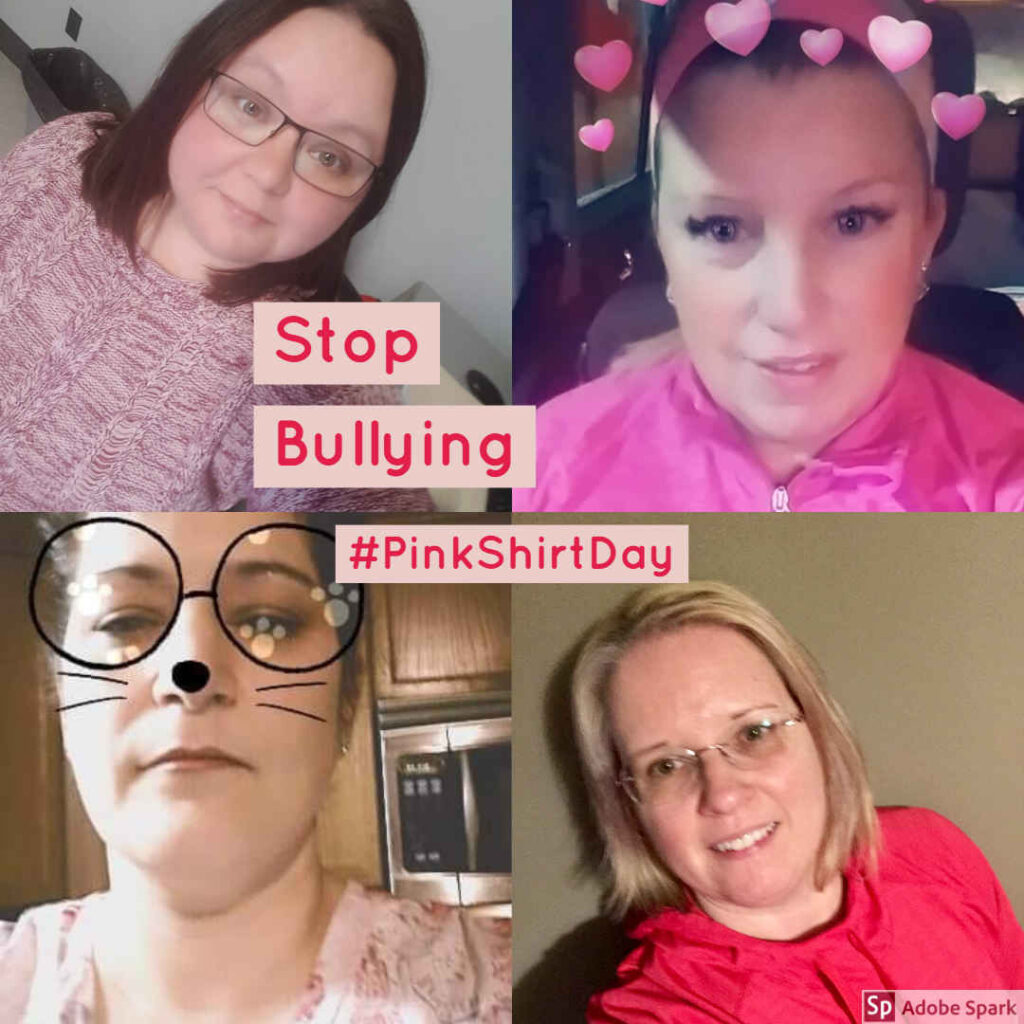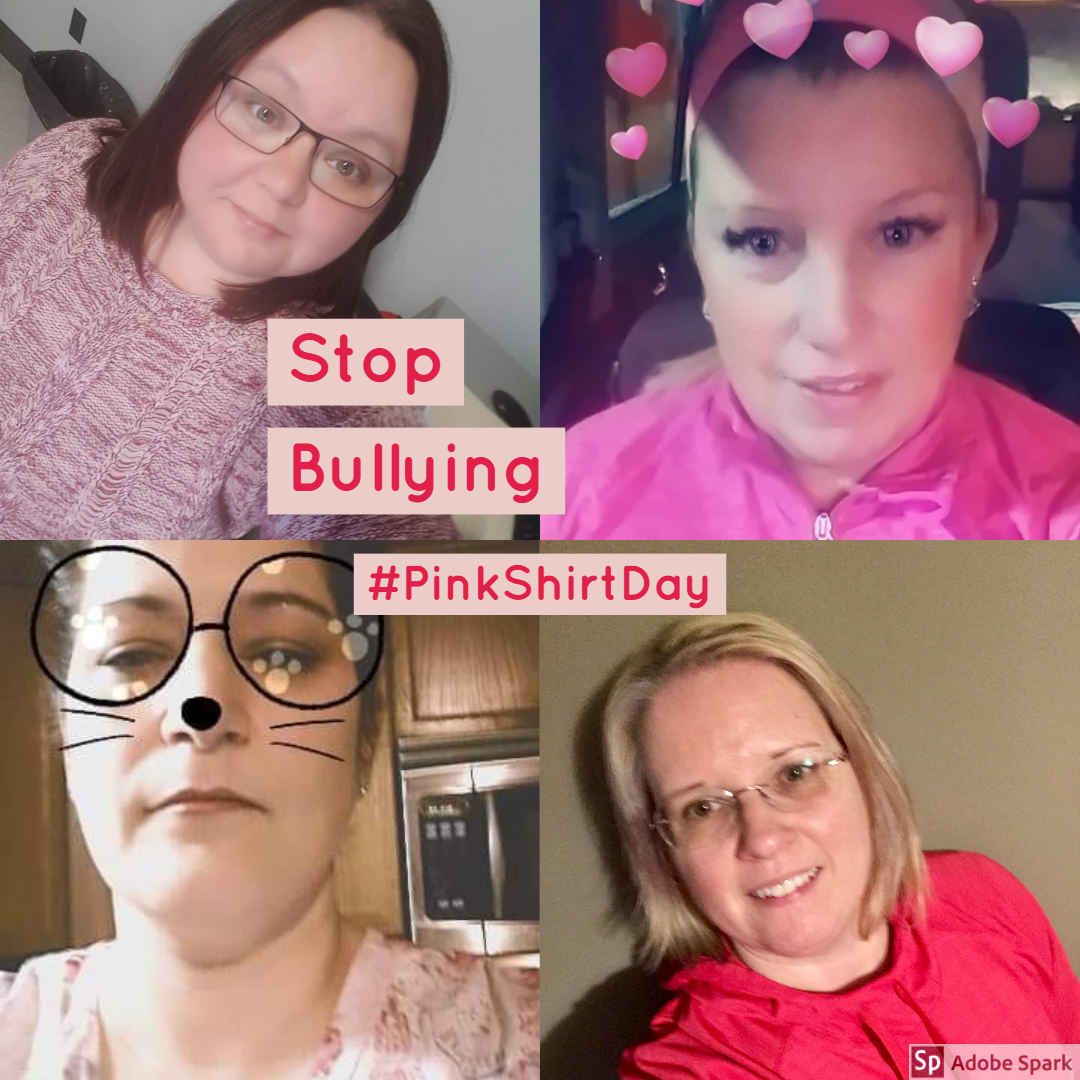 Unifor promotes working together to prevent or stop bullying by celebrating people's differences and promoting positive relationships.

Delegates from across Ontario met to strategize Extendicare Bargaining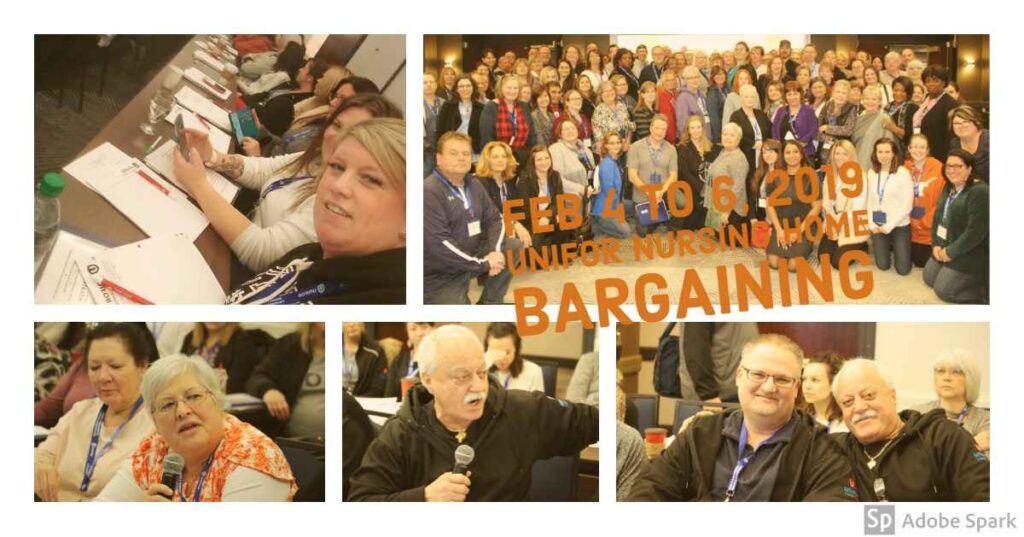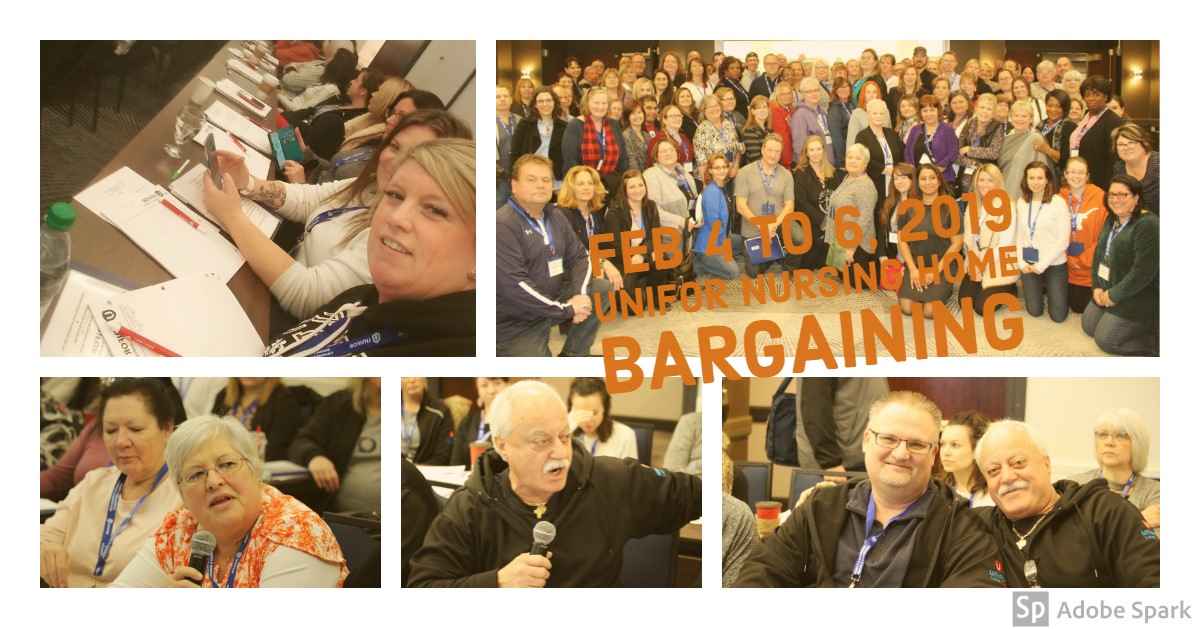 In addition to discussing bargaining priorities, the bargaining meeting provided delegates with an opportunity to strategize against the possible impacts of Doug Ford's health care privatization agenda, continue advocating for minimum hours of care, and discuss workplace and sector issues affecting health care workers.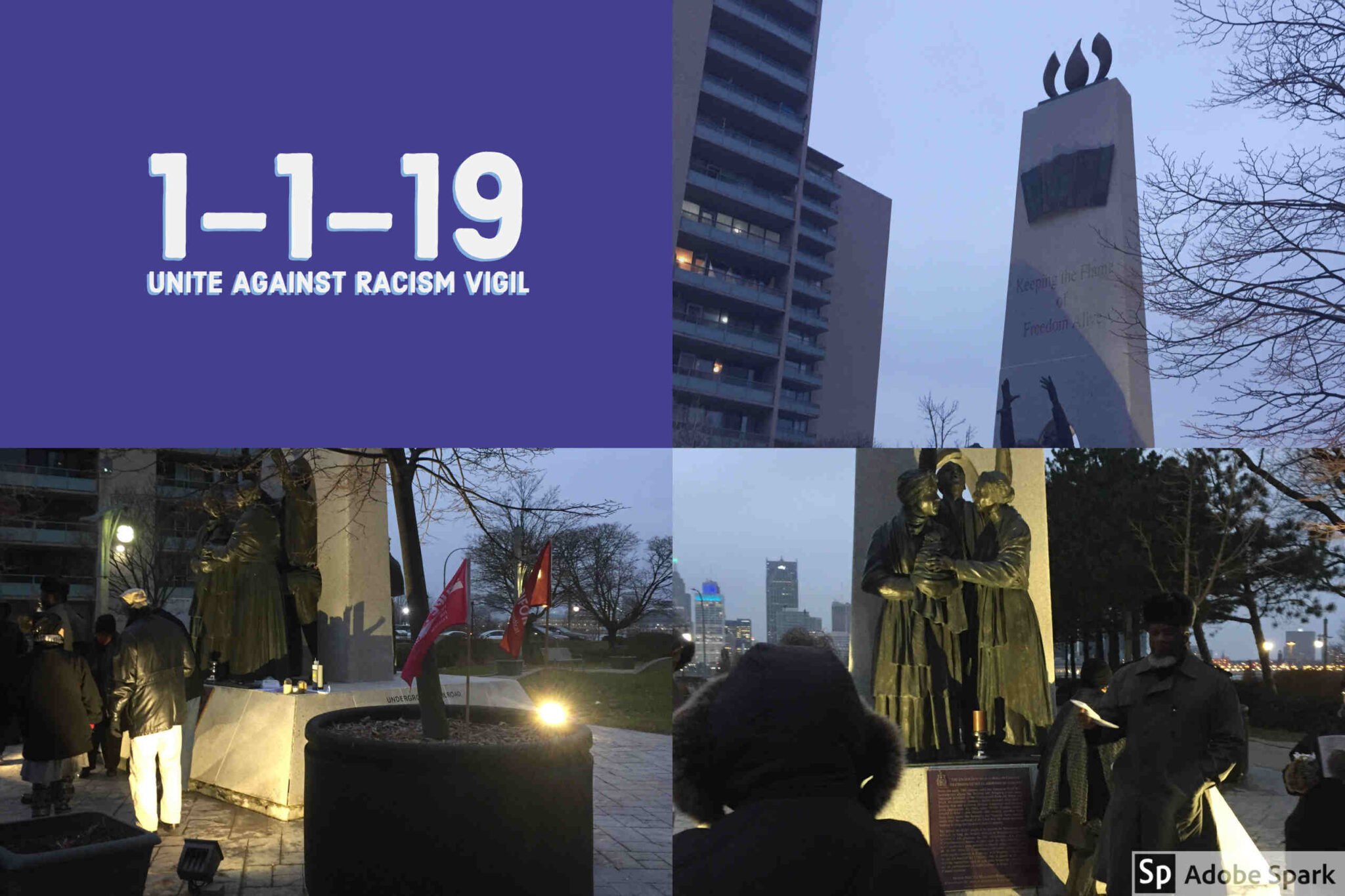 A very successful vigil uniting against Racism.